"A Sannyasin is like a cloud drifting in the sky.
No routes; no identity; he is no-one.
He lives the life of a non-being – he lives as if he is not."
Osho – The Way of The White Cloud

About Us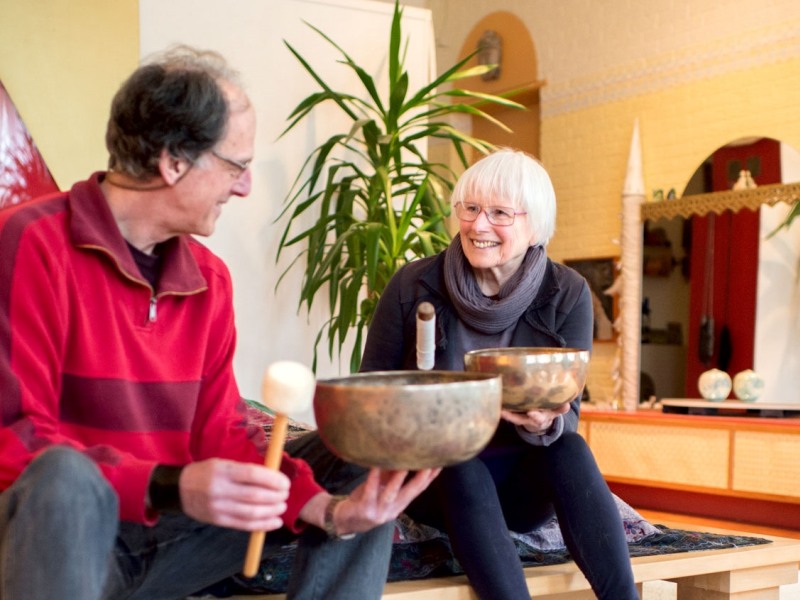 Since October 1995 we, Jagran & Nirad, have lived in what used to be a small hotel in the countryside of Groningen.
Together we are on a journey of experiencing life in the moment, learning to bring awareness to everything we do. Over time, this awareness helps us move from living purely in the mind of resistance and non-acceptance, to a life of joy and inner peace.
We are inspired by the Indian mystic and our Master Osho (Bhagwan Shree Rajneesh).

Now more than ever we are ready to welcome friends, visitors and prospective residents to share our experiential way of living.
We are looking for people who have tasted ordinary life in society, with successful(?) professional or creative backgrounds and yet are feeling an inner call for deeper meaning, genuine heart connections and a simpler, meditative life in harmony with nature and with us.
We especially welcome friends with skills in gardening, maintenance, cooking or housekeeping to join the ashram. If you have these skills and are looking for an alternative way to live in a meditative and nurturing environment, then please contact us.


Read more about living at the ashram.